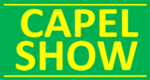 Sort by:
---
Class 4-119-2023

Colour: British Racing Green

Details

Has the uprated VVC engine

Class 6-012-2023

Details

80year special addition, 700th out of1160 made.

Class 5-054-2023

Details

Dax Cobra 427. Chevrolet 5.7litre 5 speed manual.

Class 6-026-2023

Engine Capacity: 5700cc / 350ci

Details

Rare 6 speed manual gearbox. Registered from new in the U.K. Fitted with after market induction and exhaust systems and upgraded wheels.

Class 8-004-2023

Details

Tribute American Police cruiser, 5.7 V8 HEMI engine, 237,000 miles

Class 6-038-2023

Details

Full Leather Interior in Savanah Hide

Class 6-040-2023

Details

Entered into concours evente from 2003 - 2014 won national mini show master class

Class 6-047-2023

Details

The popular MR2 and last model of the 2 seater Toyota sports car range has been lovingly cared for and only covered close to only 33000 miles from new. Finished in Super Red with Black Leather interior, it is sure to be one of the nicest at the show

Class 6-049-2023

Details

imported from the states in 2008 owned by me since 2015.covered only 22000 miles from new.

Class 6-053-2023

Details

American Sports Car

Class 6-055-2023

Details

One of the last production year Rover Mini, with the factory sportpack

Class 7-002-2023

Details

Production was from 2009 to 2015 with a total of 24,649 cars over five variants. The majority of production was the Italia (coupe) with 15,000 cars produced. The Spider (retractable hardtop) introduced at the 2011 Frankfurt Motor Show produced 6,000 cars, roughly 2,000 of which are RHD. Ferrari's official 0–62mph acceleration is 3.4 seconds with a top speed of 210 mph. Fuel consumption in combined cycle is 21.2mpg. The 458 won "Car of the Year 2009" and "Supercar of the Year". It also won "Cabrio of the Year 2011" for the Spider, from Top Gear magazine. Auto Zeitung magazine awarded the Ferrari 458 Spider "Best Cabrio 2011".

Class 6-057-2023

Details

2022 GT (Porsche Motorsport) designed model featuring carbon fibre seats, interior fittings , Porsche Ceramic Composite Brakes (PCCB) , LED lights , GT suspension and aerodynamic package . Custom order yellow stitching, dials , wheel trim and calliper package.

Class 7-003-2023

Details

Classic concourse porsche

Class 6-061-2023

Details

X100 118k Miles

Class 6-063-2023

Colour: Laser Blue Metallic

Engine Capacity: 2319 Turbo

Details

Sports Estate. Model-specific body colour

Class 6-065-2023

Model: 993 Carrera 4 Cabriolet manual

Details

A very original, low mileage "last of the air-cooled" Porsche 911s

Class 1-007-2023

Details

Has original lights from a 60's Vespa and crash bars, Union Jack etc. Been showing since 2015.

Class 6-091-2023

Details

We are part of Chichester MGOC group

Class 6-114-2023

Model: Mustang Convertible Speedster

Details

This is a collectors car, albeit later than 1998, but you have kindly allowed me to enter in previous years. The car is a 2017 model year Mustang ecoboost Convertible, fitted with a Shelby style two seat Speedster conversion. I believe it is the only one in the UK at the moment.

Class 7-004-2023

Details

2018 600 BHP SUPERCAR

Class 6-115-2023

Details

SL 320 convertible in first class condition, metallic black with cream leather upholstery.

Class 6-117-2023

Details

It's a very nice Bentley Arnage.Member of the RREC club

Class 6-120-2023

Details

Corvette C5 Coupe with rebuilt auto box, polished alloys, head up display. Owned since 2015.

Class 2-003-2023

Colour: Lime Yellow Metallic

Details

Chairman's car

Class 6-125-2023

Details

Originally bought back from the USA by the first owner on his return to the UK.

Class 6-132-2023

Details

This was ordered from the factory by me and is a euro model Corvette.

Class 6-137-2023

Details

Avantgard Auto only 40K miles, owned by me for over 22 years.

Class 6-157-2023

Details

Fascia signed by Paulo pininfarina

Class 7-005-2023

Details

Mid Engine

Class 6-166-2023

Model: Cooper S convertible

Details

Cooper S convertible Not exactly standard!

Class 6-167-2023

Details

Pontiac Trans Am WS6 5.7 Ltr V8

Class 6-170-2023

Details

was bought as a classic to store and use occasionally but i have so much fun in it it is now my everday car!

Class 6-174-2023

Details

Jaguat cabriolet

Class 6-176-2023

Details

Italian answer to MX-5

Class 7-007-2023

Details

Cobra replica 3.5 litre Rover SD! engine, with Ford running gear. Walnut dash with beige seats. Low mileage. Vehicle built in 2008 BHP estimated

Class 6-185-2023

Details

This car was manufactured in 2001. I have owned the car for 9 years and it has now covered some 36000 miles - some 10,000 of which I have added to the car mainly in long trips to Europe - France, Italy, Switzerland and Spain. The car is driven all year round. It was displayed at the London Classic Car Show at Olympia on the Ferrari Owners Club stand in February this year.

Class 7-008-2023

Details

.

Class 6-188-2023

Details

Holden Commodore Clubsport HSV. 6.2 litre with loud Wortec exhaust. Built in Australia but sold in UK as a Vauxhall VXR8.